Earlier this year we teamed up with the Graphic Communication department at Northampton University. They needed a 'real-world' project for one of their second year student's modules, and we were on the hunt for future recruits.
A thought-provoking brief was given to the students for one of our customers, Goodbody Wellness. The task was to come up with a collective of marketing material to inform customers about Goodbody, the hemp plant and CBD.
Students had to deliver a simple informative guide, a printable infographic, a social media campaign and animated digital signage slides.
In true Dragons' Den-style the students showcased their concepts to a panel including Simon Parslow from Target Holdings UK, DCS Digital's Director, Scott Bowler and graphic designer, Rory Webb.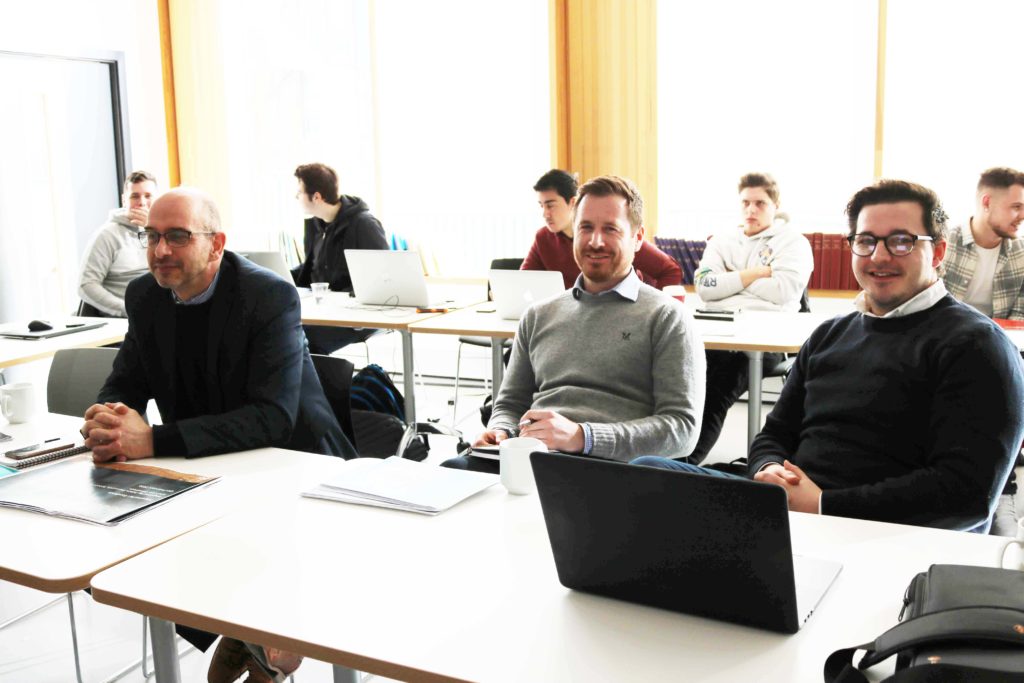 The winning team would then be selected, before undergoing a further round of interviews, with an internship with us offered to the student who impressed the panel the most.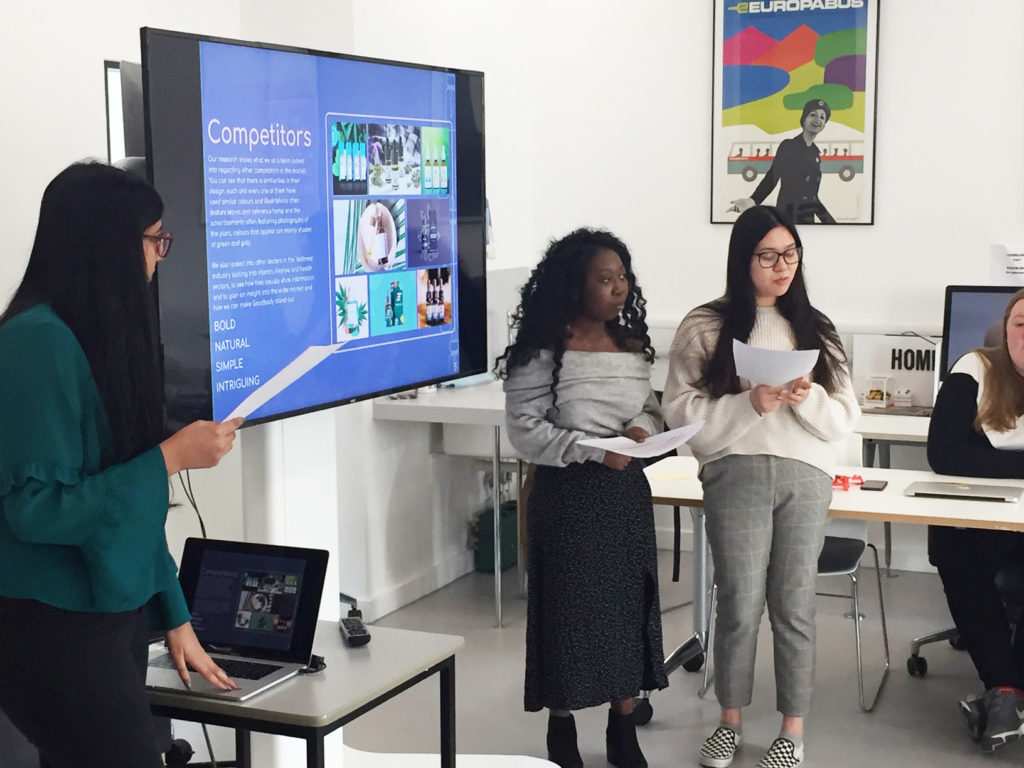 Scott said: "We were hugely impressed with the quality of work produced by the students. It was clear they put an enormous amount of effort into the project and the results speak for themselves. We're looking forward to picking a winner and offering an internship to at least one of the students."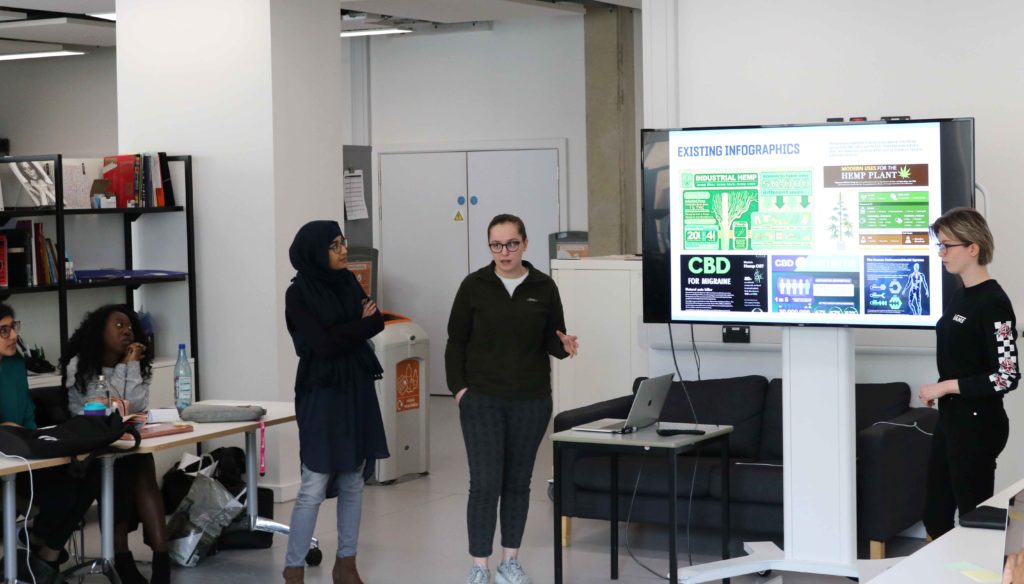 Graphic Communication Programme Leader, Trevor Brown, added: "Working with, and learning from, industry professionals is vital for our students, if they are serious about pursuing a career in Graphic Communication.
"This experience will help the students to refine their presentation skills, build up some confidence in their ability and hone their craft.
"We can't thank the teams from DCS Digital enough for giving up so much of their time to work with the designers of the future here at the University."